Hair Topper Q & A -Newbies Guide
Disclaimer: Please note that some of the links below are affiliate links and at no cost to you I will earn a commission if you purchase through those links. See my Disclosure + Privacy Policy for more info. As an Amazon Associate, I earn from qualifying purchases.
Are you new to the wig world and don't know where to begin? I am answering the most asked questions from my readers in this How to choose a Hair Topper A Newbies Guide. For more wig & topper posts see my Wig Revival page.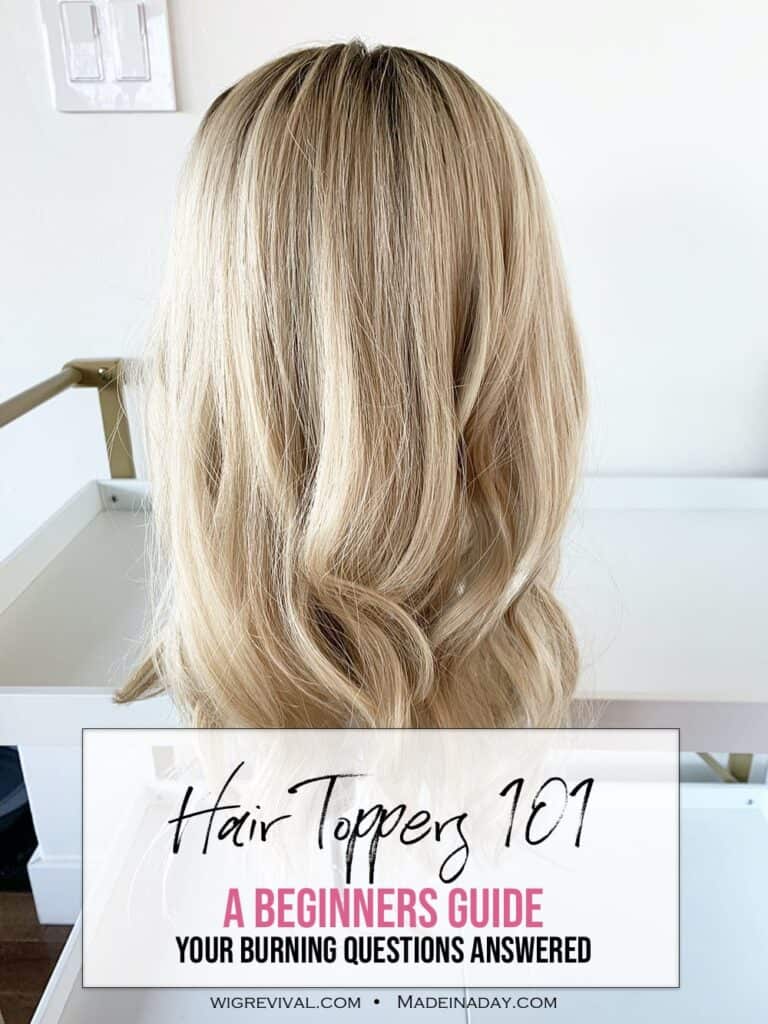 Ever since I started talking about hair toppers, halos, and wigs on my blog, I have received an outpouring of questions about how they work, what kind should I buy, and well, what is a topper exactly?
I get daily emails, comments on my blog, and messages on social media from ladies just wanting to know how to get started wearing hair.
I went through all of the messages and I am going to answer your most burning questions about hair toppers. I want you to be confident and somewhat educated when entering the world of helper hair.
In this Hair Toppers 101 Q & A, I want you to be able to find the best hair system for your loss. How to pick the right size and how to decide on the best color for you. Let's get started!
How to choose a Hair Topper A Newbies Guide.
Q: Hi, I'm interested in a topper. It will be my first piece ever and I have no idea really what they are and if it will work for me?
What is a hair topper?
A hair topper is a hairpiece, sometimes called half wig, that fits on the top of your head to cover the beginning, mid and advanced stages of hair loss. They can be attached to your hair using clips, velcro, or adhesive. Toppers or hairpieces can also be semi-permanently attached to your hair in various ways by a hair replacement technician at a salon.
Hair toppers range in base size starting from a small thinning part area that is 2.75 x 5 inch, to mid top hair loss starting at 5 x 5 inch, and up to advanced all over hair loss of 11 x 11 inch.
Q: What is the base of the hair topper made of?
Hair toppers can be made from various materials. The most popular are mono tops, lace tops and fronts, and silk base.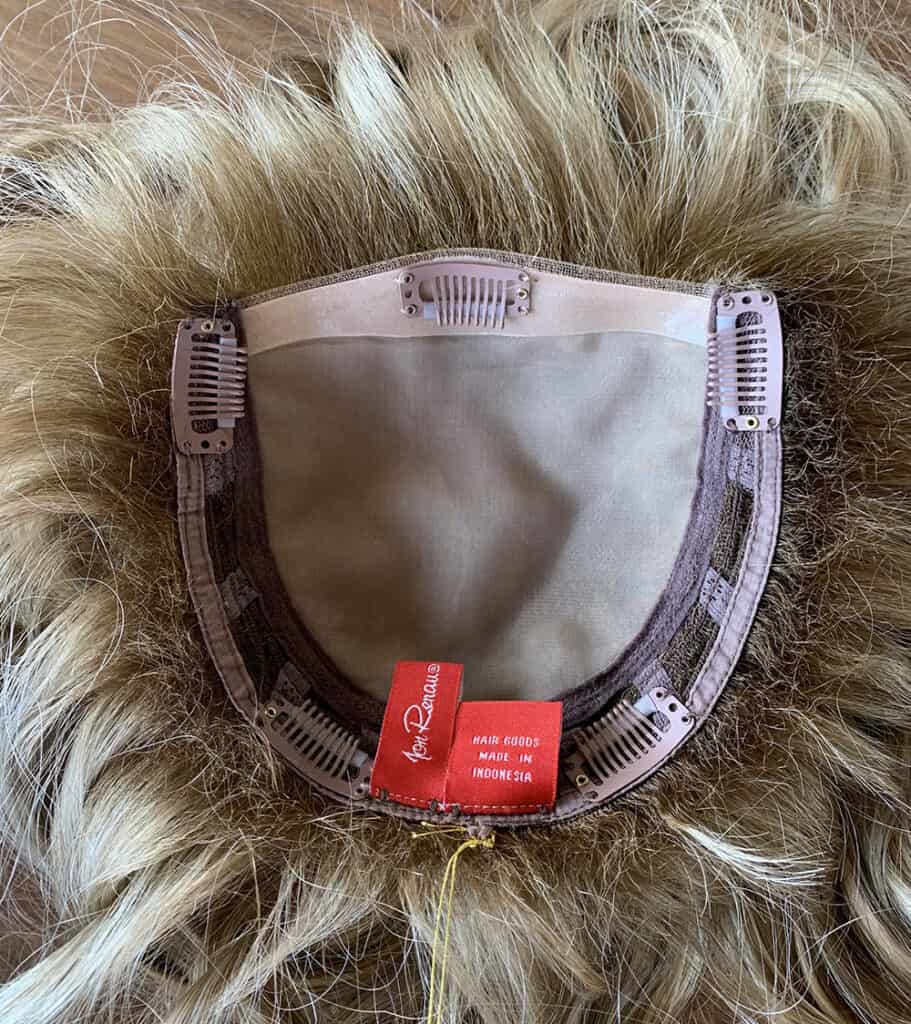 The most basic materials used are polyurethane edging with sheer monofilament (mono top) sheer fabric centers. Some may have wefts on the sides and back edges like a machine made wig would have.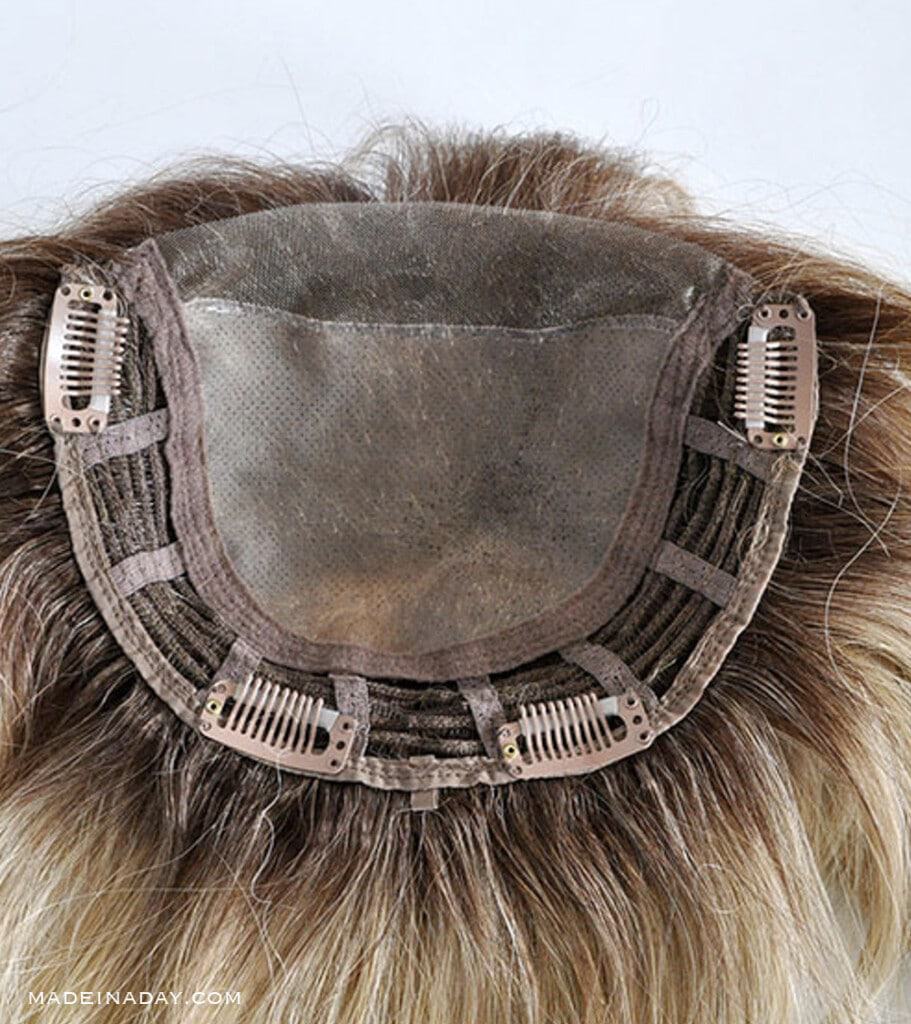 There are also toppers (and wigs) with thin sheer lace fabric in the front to help create a more natural hairline or part area.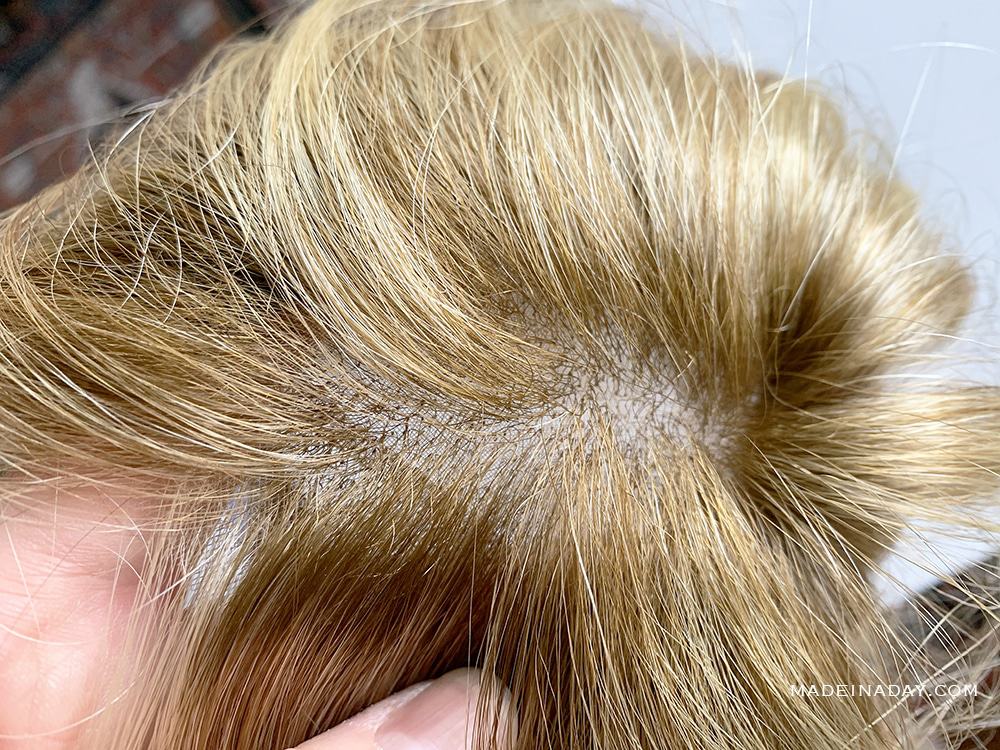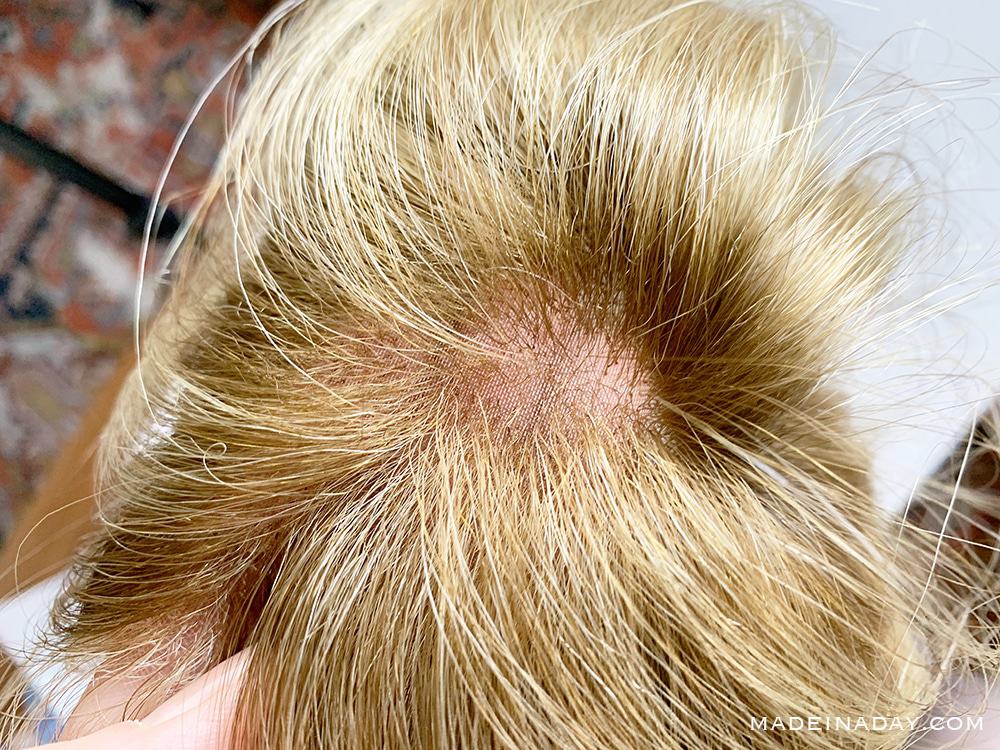 When the sheer mono or lace front fabric lays down on the scalp it looks like the hair is growing right out of your head. These types of hairpieces can have hand-tied hair fiber on the hairline, center, and sometimes the part area. More on lace fronts below.
Another popular option is silk base toppers and wigs. They are not sheer but the silk looks like an actual part on the top. The hair looks like it is growing from your scalp and are virtually undetectable. The base is beige or brown material and they are hand tied or wefted on the edges.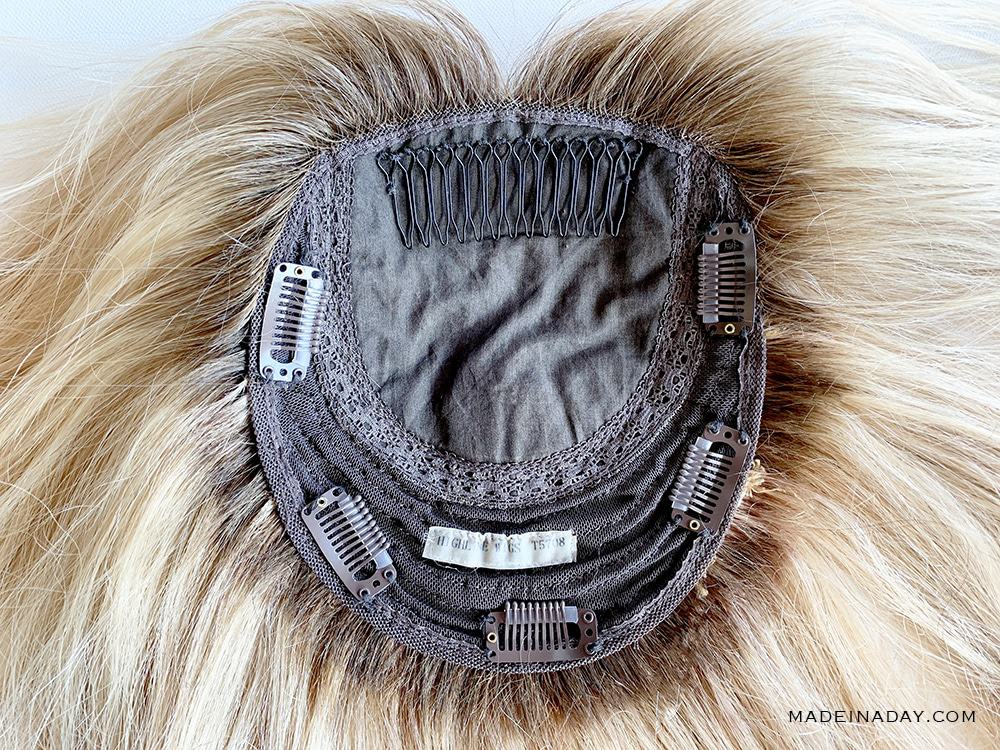 These toppers are designed to lay flatter on top of the head. Some have a comb, clips, or a fabric band (like an elastic wig secure) that keeps it snug around your head like a halo hairpiece.
Q: What types of hair fiber are hair toppers made with and What the heck does Heat Defiant mean?
The types of hair fiber for toppers and wigs are heat defiant, synthetic, and human hair fiber.
Heat defiant hair or 'heat-friendly" hair can be styled with hot appliances like curling irons or flat irons. I wrote a detailed post on the care and styling of heat defiant hair. This fiber is high maintenance but it is the closest feeling to human hair you can get. It is a fan favorite because there is little to no wig shine on this fiber.
Synthetic hair fiber is a similar material to heat defiant but it is not heat resistant and will melt if hot appliances are applied to it. Special care is taken with this fiber. You can, however, wet the fiber and roll it on rollers and apply a fabric steamer or use a low heat hot airbrush to add or take away curl. This is the most common fiber found in wigs today.
Human hair can be treated like your own hair. Make sure to check the manufacturer's recommendations for altering the hair with hair color or bleach. With most hair topper companies, only virgin human hair can be lightened. Pretty much all human hair can be darkened with hair color.
Human hairpieces are considered the ultimate in hair toppers and they can run on the pricey side. They range anywhere from $300-1500.00 or more.
Human & synthetic blend hair fiber is not as common to find but is another option. You have to very careful with this fiber blend. Applying heat will cause the synthetic to frizz. I personally would rather have one or the other. I have mostly seen this done in custom pieces where the gray is the synthetic.
Q: What hair density should I get for my hair topper?
You must factor in hair density when choosing a hair topper. If this is your first topper go with a light/low density and work your way up. When you have been losing your hair slowly over a period of time you have forgotten how it feels to have a lot of hair on your head.
My first topper was the Belle Tress Top Wave Heat Defiant Topper and it is a low hair density topper. I think it is around 90-100% in hair density. It matched my thin hair perfectly which made it virtually undetectable to others. After a year or so of wearing it, I was ready to move up to a heavier density.
My Advice: Go with a low-density topper in the beginning when you are getting used to everything. Then work up from there. I now wear 130% density, which is pretty darn close to the original density of my bio hair.
Q: Will a topper work for my amount of hair loss?
My situation is I am thinning all over my scalp, but my back and sides of my hair are pretty strong. I went with a 6 x 6.5 inch base for my first topper and it was great. I have tried the smaller 5 inch bases and they were ok but I preferred the coverage of the larger 6 inch better. With a larger base, the clips were lower on the sides and it felt better. There was stress on my weak bio hair.
In order to know if a topper will work for you, you must first measure the area of loss. Everyone's hair thins out differently or you may have a medical condition and your hair may fall out in sections or patches. If you at the beginning stages, like your part area is thinning then you could go with a small 2.75 x 5 inch part topper.
Q: How do I Measure for the Size Topper I Need?
If you are thinning all over the top of your crown and hairline, grab a tape measure, and measure the size of the area you want to cover.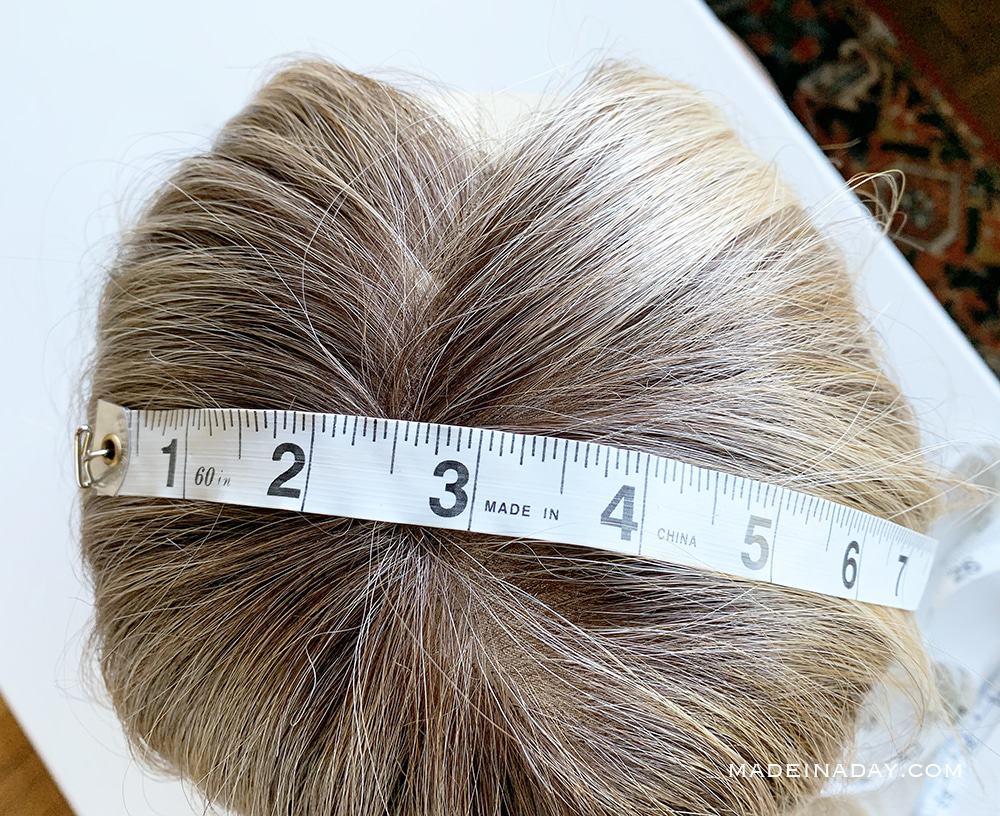 Measure from left to right and front to back on the top of your head. Make sure to allow for an extra inch or two on the sides and back so you can attach the clips to your strong bio hair.
The larger toppers like 9 x 9 to 11 x 11 are almost the size of a full wig. Some topper wearers prefer a large topper with clips instead of going with a full wig. Some jump straight to a wig if their loss is rapidly progressing and the bio hair can no longer handle the stress of clips.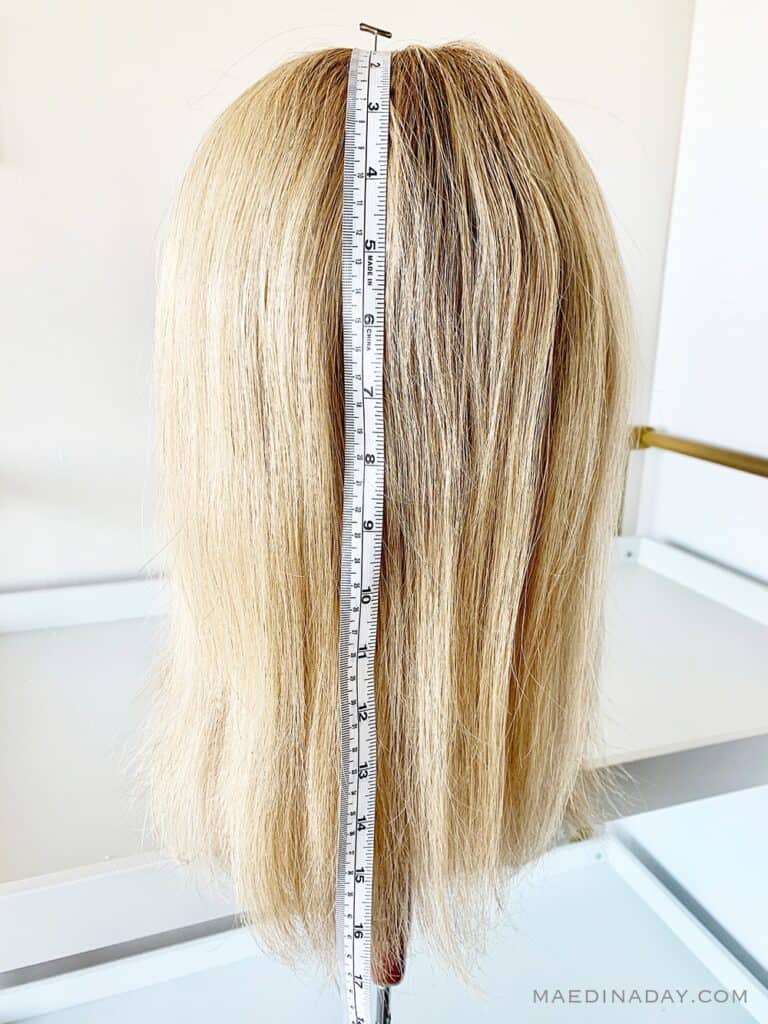 Next, you need to measure the length of your hair. When you buy a topper you should buy one that is at least 1-2 inches longer than your bio hair. Measure from the crown to the bottom in the back center of your hair.
There are some toppers however that are short and meant to fill in a crown for short to mid layered hair. Measure from the crown to the layer you are trying to achieve for sizing.
Q: Should I choose a Polyurethane Front or Lace Front topper?
Most topper wearers are at the beginning of their hair loss journey still have some of their hairline to work with. I personally, put my topper right behind my hairline and use my bio hair to blend in the front edge of the topper. Polyurethane fronts are fine if you have enough hair on your hairline.
Some poly fronts have a small amount of lace sewn to the front edge. These could be fine to create a nice hairline. The choice is yours.
If your hairline is too thin, another option is to go with a lace front topper and use the sheer lace to create a new hairline. You can use an adhesive to make the front edge lay flush with your scalp. Personally, I like both the lace front and the poly fronts. More on that below.
Q: What color Topper or Wig should I buy?
This is one of the hardest questions to answer… first-time buyers should go with what was closest to their bio hair while you get used to wearing hair again. It will be less conspicuous with the transition of going from a non topper wearer to a full-on topper wearer.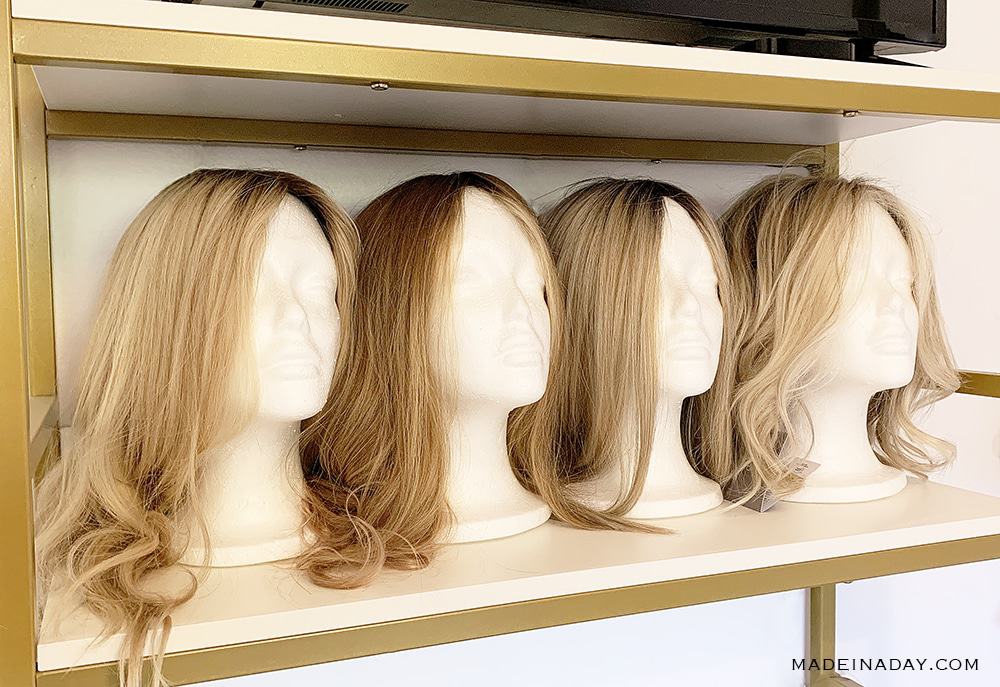 After you get used to wearing hair the sky is the limit on color! I have both light brown, light blondes, and all the way up to platinum toppers that I wear.
After you have your size it is time to start shopping around and finding a piece that will work for you! Yay!
I recommend going to Youtube.com and type the color name or number into the search bar. You will see tons of review videos of all of the topper and wig colors pop up. A word of warning! This is where the addiction starts, lol. They all look so good it is hard to choose just one.
Most wig stores have a rep that can guide you to the correct color if you call or email them. They also have color rings you can purchase or sometimes they even loan them out.
My Fav YouTube Wig Reviewers
Q: Is there a legit wig shop to buy from?
The wig world is full of fakes and charlatans trying to rip off real wig sellers. #1 Do Not buy a wig from a Facebook ad for $39.99. Those ads are fake and you will get ripped off. If the price seems too good to be true, it is! Do not buy it.
Q: But, I see my fav Wig YouTube Reviewer in the wig pic and it looks legit….
There are fake wig shops using popular wig reviewers images to sell their bogus wigs. This is a huge problem in the wig industry. Just to be safe buy only from legit sites that you are familiar with.
What I look for in a shop are real wig reviews. A quick Google search for the shop name and reviews will give you a good idea if they are legit. Here is where I shop.
Wigs.com
Wigoutlet.com (This is Wigs.com clearance shop)
WigStudio1.com (They have a great clearance section within the website)
Cysterwigs.com
WigCloseouts.com ( This is Cysterwigs clearance shop)
PinkeePromise.com
Highline Wigs AKA ToppersbySharon.com
Q: Ok so I bought a topper, now how do you put it on?
As I mentioned earlier, if you have a strong but thin hairline like me, I place the topper about 1 inch behind my hairline. If you are recreating a non-existent hairline you would place the topper right on top or a little bit in front of where your hairline used to be.
Q: What if I am not sure where my hairline was before?
Here's a cool trick: Take the palm of your right hand and close your four fingers (no thumb). With your hand closed place your pinky on the top edge of your eyebrow and at the top of your four fingers is where your hairline starts.
Q: How do I prep my bio hair before putting on a Hair Topper?
Before I put the topper on I prep my bio hair. I blow dry and curl my existing hair first. Then using a rat tail comb, I separate about 1/4 inch of my hairline straight down over my face and spray L'Oreal Magic Root Coverup Color spray to fill in the thin area behind the line hair. Comb the front hair back over the spray.
You can also use fillable fiber concealers, dark eyeshadow, or other powders made for scalp coverage. You are trying to create the illusion of thickness to disguise a thin hairline and temple.
Next, I take a comb and tease or backcomb the hair on the sides of my head where the clips are going to clip into my hair. After teasing I spray those sections with a good shot of strong hairspray. Let those areas dry completely. Teasing and spraying the hair will anchor the clips for a tight grip.
Q: How do place the topper on my Head?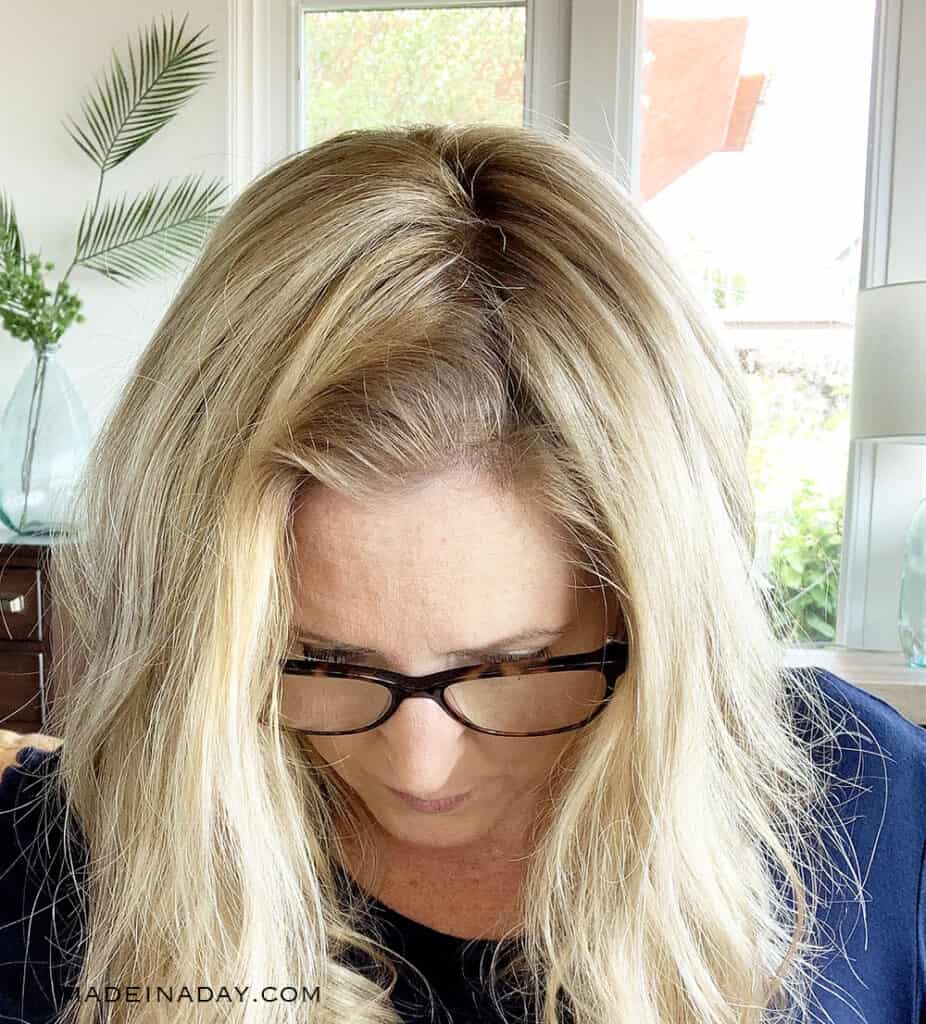 Turn the topper upside down and unclip all of the clips. Turn it back over and smooth the hair back. Hold onto the front two clips, and place the front edge of the topper just behind the front hairline.
Make sure the topper is centered. Scoop and push the combs into the hair and clip the front clips down until they are secure. Then clip the rest of the clips down to the hair. Sometimes this takes a few tries to get perfect placement.
Q: What if the topper doesn't blend with my bio hair in the front?
A common issue with toppers is the front edge being too far back or not blending with the front bio hair. Just adjust the topper and move it forward. Sometimes turning the topper slightly to the side will do the trick.
My Tip & the #1 question asked by newbies: If the front edge of the topper is showing a bit of base fabric or it's too separated on the front edge of the part, a quick blast of Loreal color spray can hide the fabric on the edge.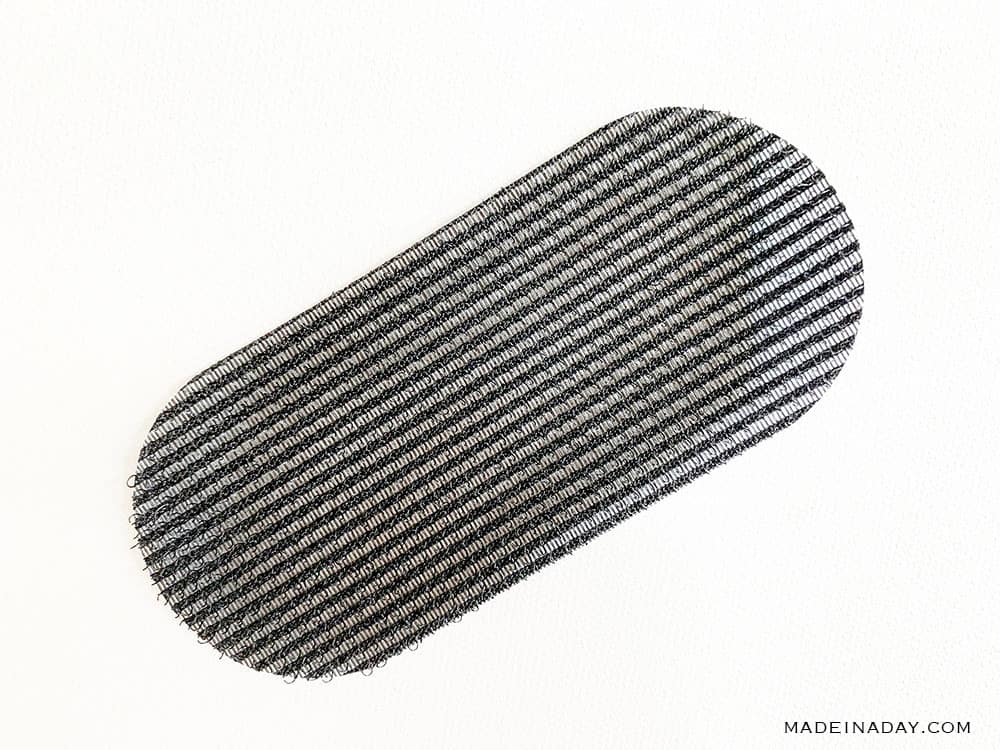 Some wearers like to use hair holder velcro to help their toppers lay flat on the front. You sew the velcro into the front of the piece and it when it lays down it catches the hair and lays flat. This is a great solution for front poly edges if you are having trouble with the front edge lifting or you are sensitive to the clips.
Q: How do I adhere the lace front down to my hairline?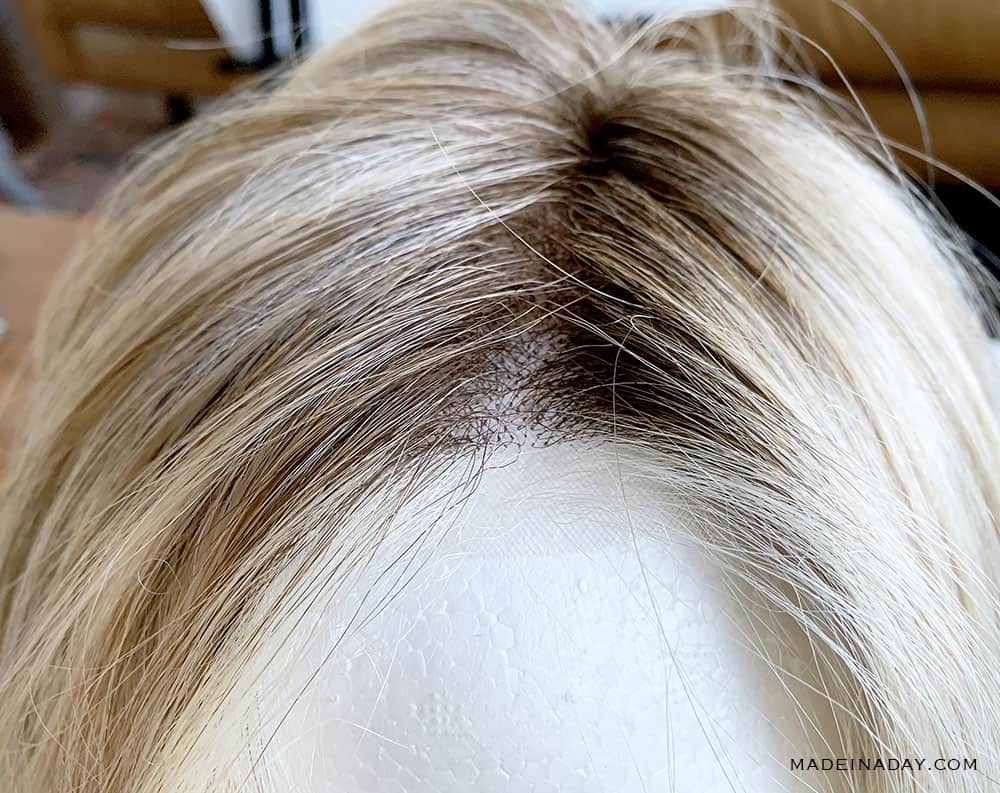 I prefer the look of lace front toppers and I use my hairline out in the front. I have had no problem with it lifting if I secure the clips on the sides tight enough. If you are using the lace this way and are afraid of it coming up then you could sew a clip in the front about 1/2 inch behind the edge.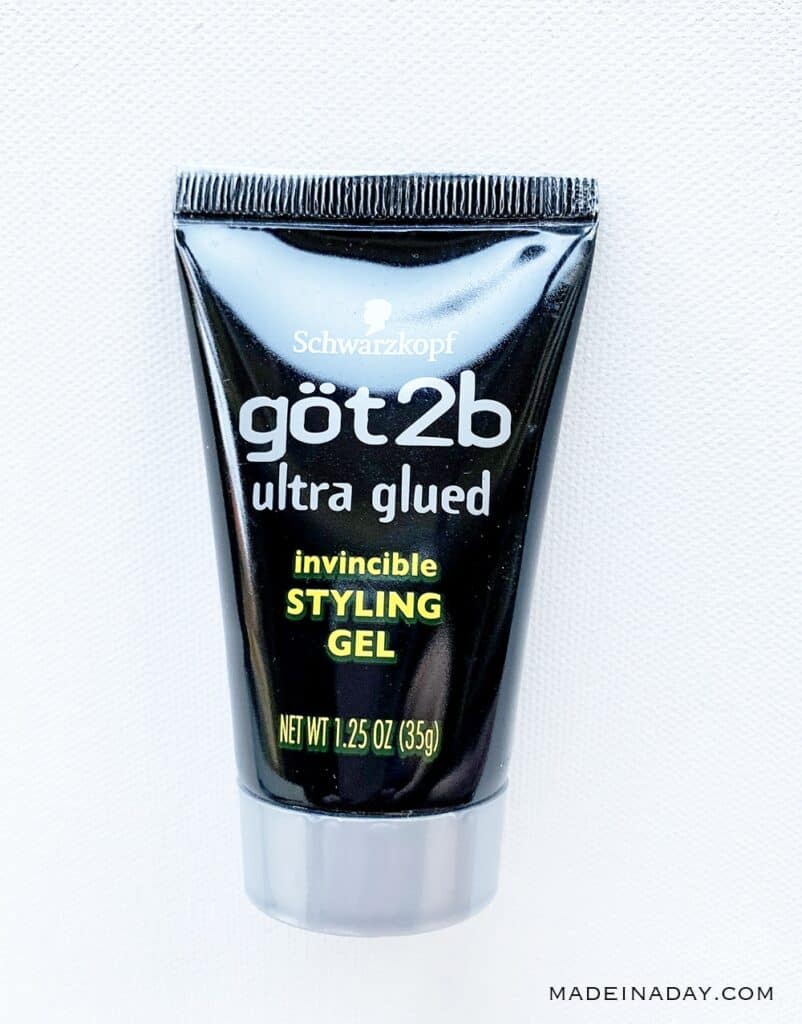 If you are using the lace to replace a nonexistent hairline you can leave it loose if it fits snuggly to your hairline or you may wish to adhere it to the skin. Most lace front wearers get great results from applying 1-3 coats of Got2B Glued gel to the skin. Let it dry and then press the lace to the skin.
There are a lot of other adhesives made for lace fronts, from liquid brush-on adhesive to super-strong tape. It is best to do your homework on which ones work the best. You want the strongest hold that will not destroy the fragile lace fabric.
I recommend searching Youtube.com for tutorials on exactly how to apply the Got2B gel and other adhesives for the best results. There are a lot of talented wig vloggers with videos and how-tos for lace fronts.
Q: So… do I purchase a Topper or a Wig?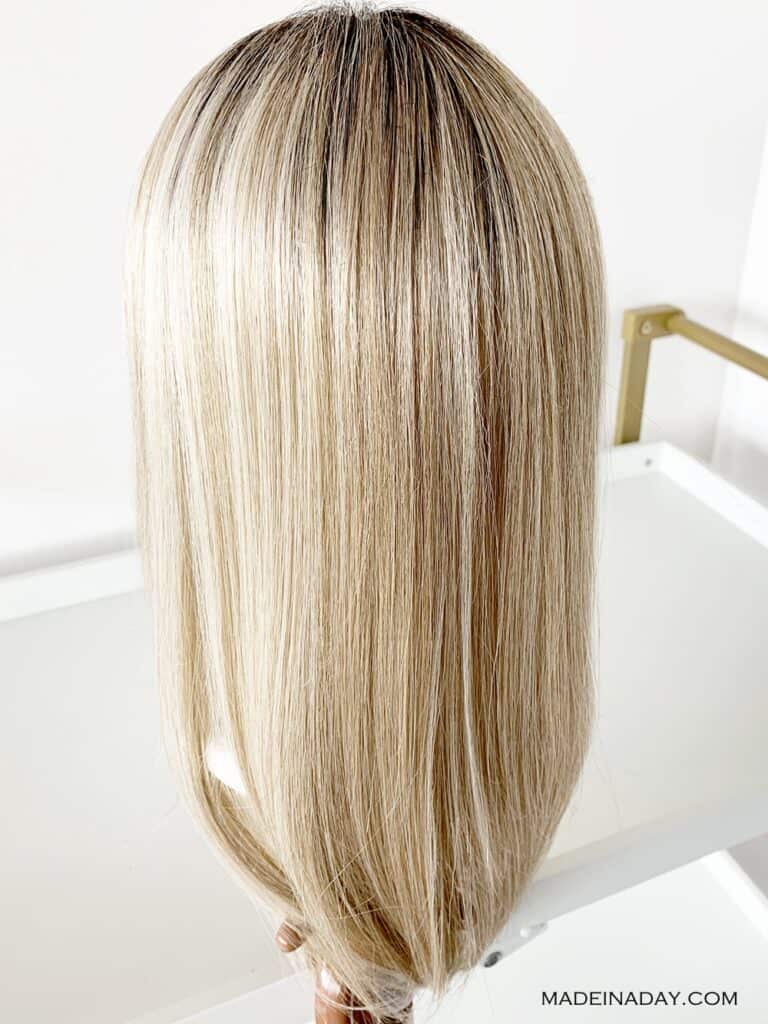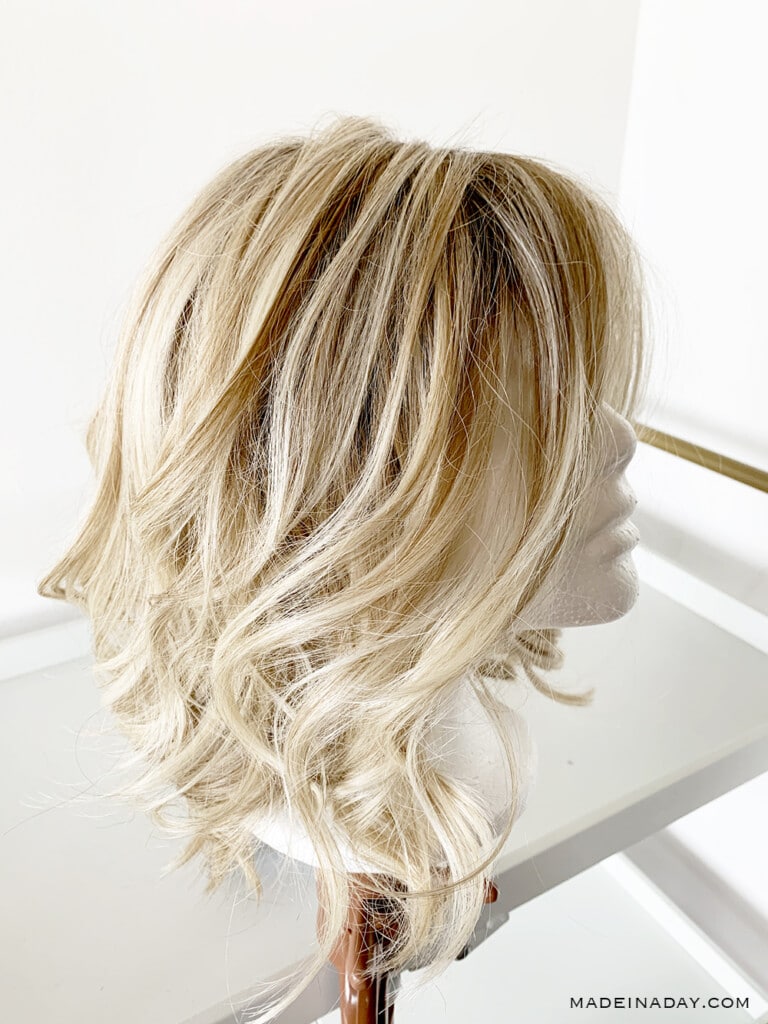 A wig provides total head coverage and hair toppers provide coverage for one targeted area. Hair toppers clip into the existing hair and wigs cover the whole scalp area and held on with a wig grip.
Both wigs and hair toppers can be made with synthetic or human hair, and both are available in a variety of colors and styles.
So what should you choose? Toppers vs wigs? That is a question only you can answer. Some wearers just love the look of wigs over toppers. Some wear toppers in the summer to keep them cool and wigs in the winter when the heat isn't a factor.
There are a million reasons why one would switch from one to another. You have to find what works for you and makes you happy.
My recommendation: If you have strong bio hair, try a topper first. If you have a lot of all-over hair loss then you could go with a large topper. But if your bio hair isn't strong enough for the clips, go for the wig.
I wear both, I regularly wear a long human hair topper and I have a short bob wig. I did not want to cut my hair so I can wear a wig and still have short hair.
Q: Ok, I chose a wig, what size do I need and how do I get to stay on my head?
Q: How do I measure your head for wig size?
The first thing you should do before buying a wig is to measure your head size. Here is a great chart with a video to get you started.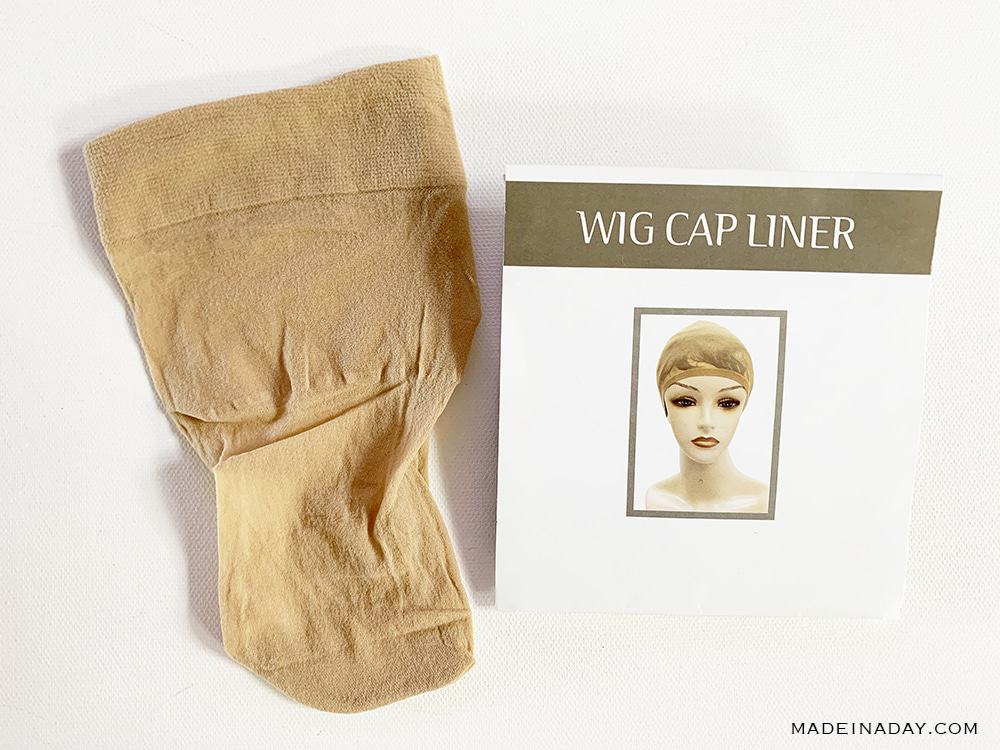 Most people use a wig cap stocking to cover the remaining bio hair. This will help the wig grip the head. The most common ones are made from a pantyhose type material.
Not everyone wears a cap though, if your hair is short then there is no need for a cap. I use a gripping headband made for wigs to secure the wig to my head.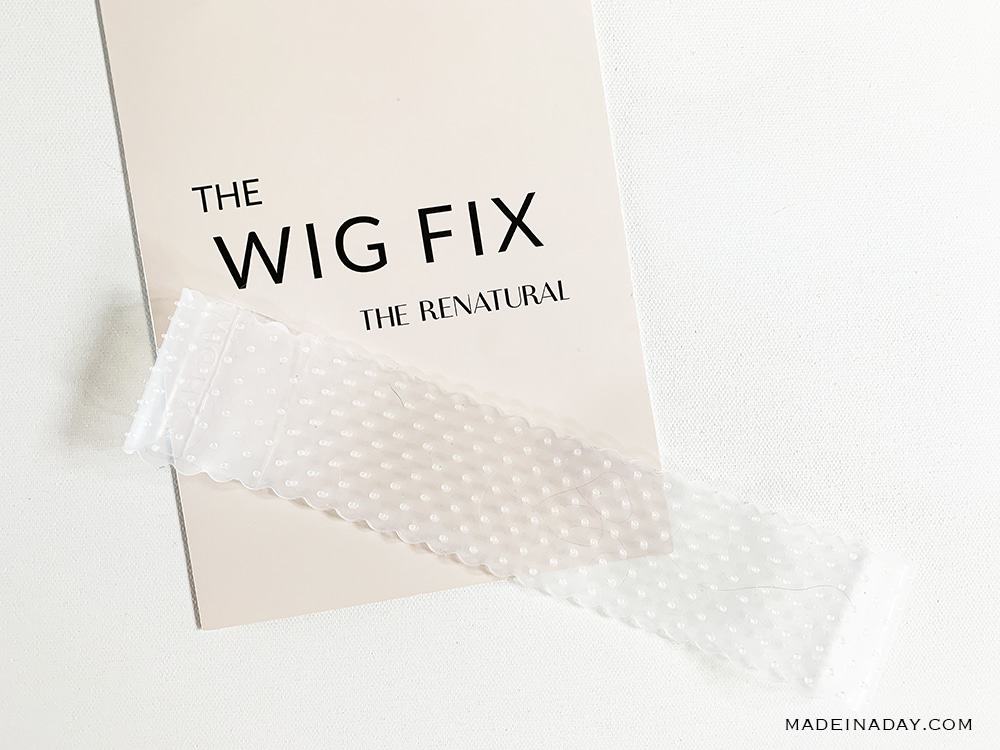 Wig grip headbands can be silicone or soft fabric. You wrap it around your hairline and under the nape of your hair and it is secured with velcro. The wig will grab onto the band and hold it in place. My favorite is a silicone headband called the Wig Fix. It is mega strong and clear so it won't show through the wig!
Q: Can I take the topper to my stylist to have it cut? Can it be colored?
The answer is yes, you can take your topper to your stylist. Just make sure she knows if she cuts the topper it is permanent the hair will not grow back! It is best to take it to a wig stylist or hair topper salon.
And yes, if it has human hair it can be colored. You must be careful of the polyurethane base and sheer mono tops they will grab the base color of the hair color used on it during processing. It may turn burgundy or purple and could possibly show through the hair. It is permanent. It can not be fixed or washed off.
My Advice: Please take your topper to a wig specialist or stylist that is used to dealing with wigs or toppers. I have seen so many amateurs ruin great pieces by trying to do it themselves.
---
Once you get comfortable with wigs and toppers they take over your life. It's pretty empowering to have dream hair after you have suffered from devastating hair loss. It's the first step into the wig world that is the scariest. Toppers are a great transition piece to get you started.
My must-do!: Join a wig or hair loss group on Facebook. I have learned so much from other wig wearers and I am a hair tech! Facebook groups are a fantastic place to find others dealing with the same types of hair loss you have. You will be glad you joined and know you are not alone in the hair loss battle.
There are also a bunch of wig "buy and sell" groups on Facebook. So if you want to try a hair topper or a wig you can get a gently used inexpensive option to try out first. You can start by joining my Wig Revival Buy, Sell & Trade Facebook Group.
Q: What is your favorite Synthetic, or human hair brand?
My fav human hair topper and wig brand is Highline Wigs by Sharon. Her blend of European Brazillian human hair is spot-on perfect. No tangles, strange smells, and lots of color choices for a perfect match. She creates the most gorgeous highlighted colors to choose from that match today's trends in hair color.
My fav heat defiant synthetic hair is a cross between Raquel Welch and Belle Tress. They are really close. Belle Tress wigs and toppers are lightweight and not a lot of hair and no permatease. Whereas Raquel Welch can be more on the medium to thick side. Raquel Welch's hair colors and highlight colors are gorgeous.
My favorite synthetic hair brands are two European brands: Belle Madame and Ellen Wille. Their synthetic fiber is a fine denier and literally looks and feels like human hair. The color choices are gorgeous too.
My fav most durable synthetic fiber that can take a beating is the Noriko Milan topper. Great for the beach or bike riding! It is a large topper on the medium density side. It takes a beating and still looks great.
I hope I have covered all of your first-time wearer's questions. If not, do not hesitate to write to me in the comment box below or email me and I will be happy to answer your requests.
Toppers & Wigs in this post:
Love this post? Then share it!