The Fine Thin Hair Dilemma Part 2
Disclaimer: Please note that some of the links below are affiliate links and at no cost to you I will earn a commission if you purchase through those links. See my Disclosure + Privacy Policy for more info. As an Amazon Associate, I earn from qualifying purchases.
Tips and tricks from a former hair loss and replacement technician, The Fine Thin Hair Dilemma, Part 2. How to save the hair you have! See all of my thin hair posts on my Fine Thin Hair page.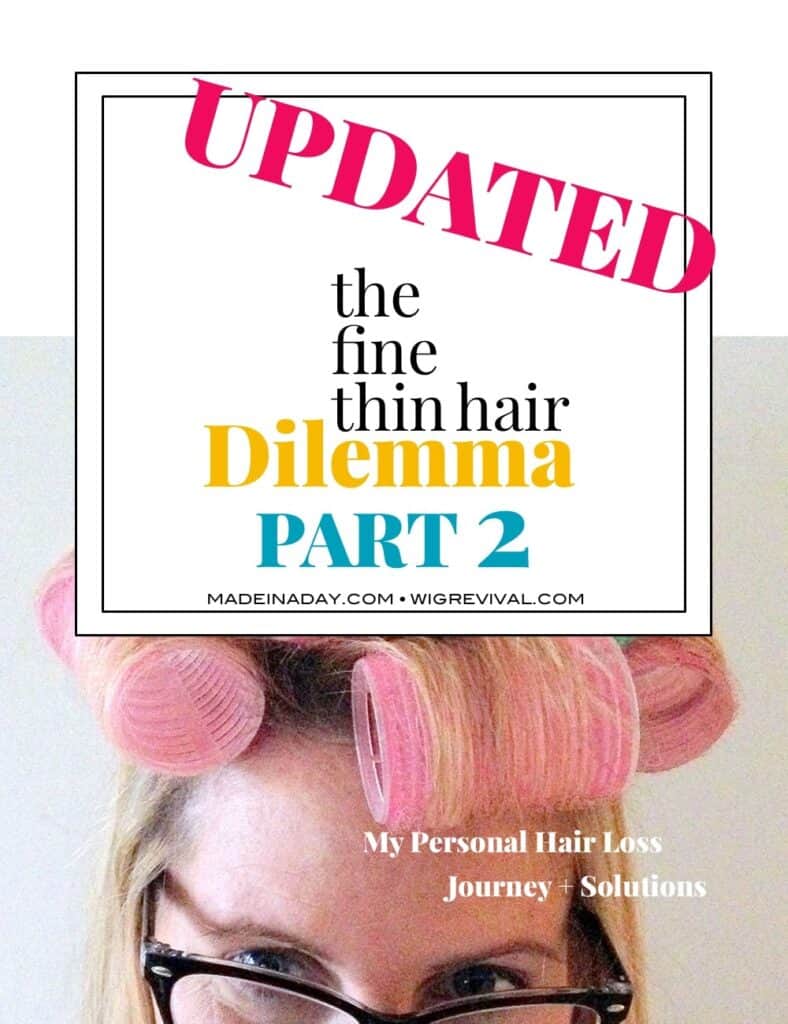 Welcome to my Fine Thin Hair Journey!
This is an update of part one of the post, My Fine Thin Hair Dilemma. In this post, you will get my latest hair routine, updated products, along with more fine hair tips and tricks.
My first fine thin hair post has a lot more tips than this post. Including, how I style my hair, fav products, and even a self-tanning section. You will understand my journey a little bit better if you start from the beginning. So go back and catch up, then come back here and see get more tips!
This is not a sponsored post, but my true feelings on my own personal hair dilemma and product use. Join me for my story. My fine thin hair dilemma.
The Fine Thin Hair Dilemma Part 2
So far my hair has really been behaving since the first post. It looks healthier, fuller, and even holds curl longer. There are a few products I've changed to get these results, but I totally believe the color gloss "My Secret Weapon" is the reason my hair density and texture are so much improved.
Hair Color/Highlights Update:
12/2021: I have been very careful when highlighting my hair as to not overlap the bleach at the roots and not to get too close to my front hairline. During the pandemic I have completely stopped all of the bleachings and dying my hair I had been doing every few months. I was doing this to add depth to my color and cover grays. I believe this has been a tremendous help in stopping breakage, especially around my hairline.
NEW UPDATE 12/2021. I am now wearing hair toppers mostly. I have stopped all of the colorings and only use Loreal Root Touch Up spray to cover my greys. My hair has really thickened up by not bleaching it. I am able to wear my blonde toppers as long as they have dark roots.
Hair Color I Use:
The color I use to tone my hair is 10NA-10/01 Lightest Ash Blonde, you can also find the whole line of Wella hair color at Sally's Beauty Supply Store. I apply it all over towel-dried hair immediately after bleaching/highlighting.
Using Biotin Supplements:
DISCLAIMER: Please see a doctor and ask if taking Biotin is right for you, before trying this supplement. Kim Purvis, Made in a Day Blog and The Purvis Group LLC is in no way endorsing you to use this product or responsible for any effects it has on you. I am not a physician. Please consult a medical professional before using any supplement.
I would say my results were mild or just ok. But I do know when I do not take them regularly my hair suffers and my eyebrows thin. I have had friends who have had dramatic results from biotin. Unfortunately, I am not one of them.
My Fav Hair Products for Fine Hair:
This is one of the better ones I have found for making fine thin hair hold while styling. The L'Oréal Boost is a traditional mousse. Just squirt some into your hands and run it through before blow-drying
Faux Salon Blow-Out Trick for Fine Hair
I'm going to let you in on another one of my favorite fine hair tricks that I have been doing for years. It looks rather silly but totally works to get fuller volume for fine thin hair. It is also one of the best ways to curl fine hair without too much damage.
Add Volume to Fine Hair:
METHOD #1
I usually apply my makeup and finish getting ready and get dressed while they are cooling off. When you remove the hair velcro rollers and terry bands your hair will be lifted off your scalp like a professional blowout but without the stress or pulling on your already fragile hair with a brush.
I then rub my hands through my hair and scalp to remove any separations from the bands and fingerstyle my hair. No brushing! I get big hair every time! Try it you will be amazed at the amount of lift you will get with this simple trick.
METHOD #2:
Another way to do this technique for the lazy hair girls out there is to blow dry then take the all of the hair on the top and the crown of your head and put it in a ponytail straight up on your head with a large terry band or silk/soft scrunchie. Spray with hairspray, let it dry then take it down when you are finished getting ready.
This adds fullness, just like a blowout. I prefer the first method for my hair, the styles stay longer for me when my hair is in smaller sections. Both methods get great results. This is my update for now. Things are going as well as they can with my hair. It has really grown out and seems healthier than the previous year.
---
I really think lessening my coloring and bleaching routine and taking the Biotin has made the biggest difference in my hair. The fewer chemicals the better. Let me know if you have tried anything new or have your own techniques for fuller hair! I'd love to hear them!
Where I Am Now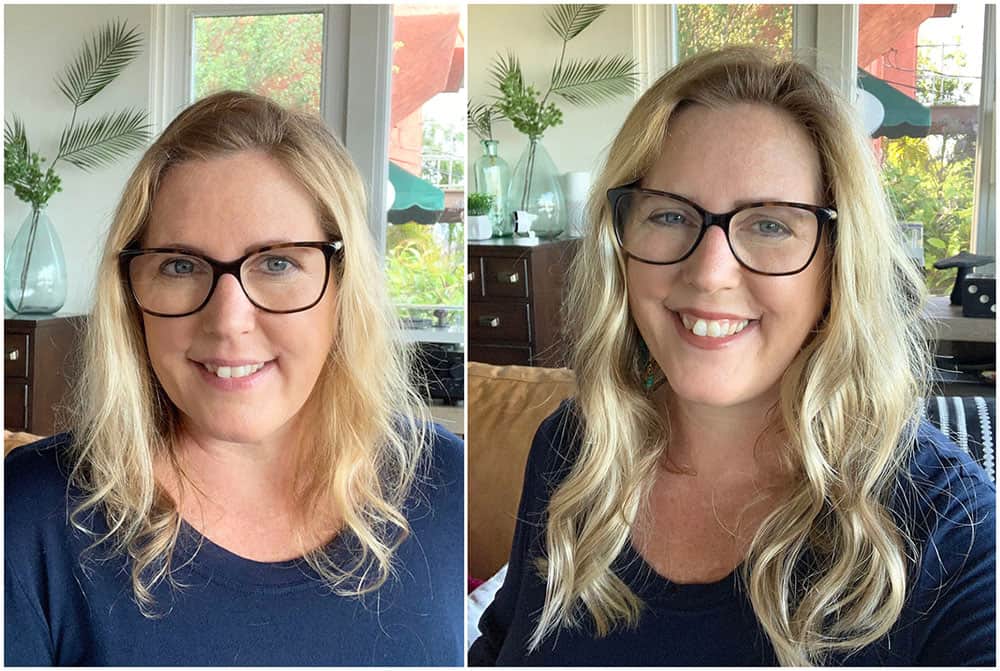 As of today, I am on a new journey, I accepted the fact that my bio hair will not be like it was 2015 and no Dr. is going to give me a magic pill that will let grow my hair back to what is once was. I have faced that fact and it is time to move on to getting what I want. Awesome hair.
I started wearing Hair toppers in late 2018 and it has been a learning experience even for me. If wearing helper is something you would consider do not miss part 3 in this series! Check out the Fine Thin Hair Dilemma: Halos, Toppers & Wigs.
SHOP THE POST
Do you have a wig you didn't wear or just didn't like the color? Join my FB group and buy, sell or trade wigs with a wig sister! See ya there!
Love it! Pin it!